History
Global management toward the 21st century
2011 ~ present
Sangsin ENG not only produces manufacturing facilities, but it also manufactures expensive testing equipment on its own, thus increasing the overall price competitiveness as well as establishing a global management base for exporting to overseas countries.
2022

Flow Curing Oven Developed

2021

Automatic Flow Line (Multiple Application) Developed

2020

Developed the Direct input robot forming machine development

2018

30 Million Dollar Export Tower Award on Trade Day

2016

Developed small quantities of multiple forming line

2015

Developed the TBK automated weighing and mixing line

Developed SE-D20A dynamometer(FULL TYPE)

Developed SE-model tester(1/5 scale)–tester

2014

100 Million Dollar Export Tower Award on Trade Day

2013

Developed the compact combination 300-ton press machine

Developed the automated small shoe adhesive line

2012

Exported the temporary linear pre-forming machine to JB, Japan

Moved to a new plant

Developed the multi grinding machine

2011

500 Million Dollar Export Tower Award on Trade Day

Developed the rotary-type measuring and temporary pre-forming equipment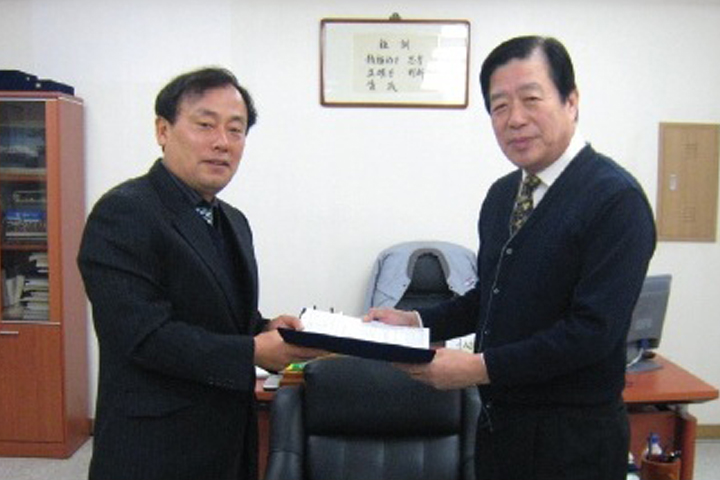 Successful and mutually beneficial M&A
2001 ~ 2010
We have successfully exported our excellent machine equipment to Iran. Having merged with Sangsin Brake group as an affiliate, Cheongwoo ENG has changed its name to Sangsin ENG.
2010

Developed the temporary linear pre-forming with 4 molds × 6P and
developed the direct input forming machine with 4-mold × 6P top/bottom layers

2009

Developed the pad completion accessory assembly line

2008

Developed NAO 4-mold high-pressure / low-pressure automated forming machine

2007

Opened the machinery sales division in China

2006

Developed the automated modular line

Established Sangsin ENG Co., Ltd.

2005

Developed the automated forming machine

2003

Developed the automated large shoe riveting machine

2000

Developed the automated shuttle measuring machine
Beginning of the Cheongwoo Machinery
1991 ~ 2000
Based on its experience of producing brake equipment at the Nowondong plant of Sangsin Brake, Cheongwoo Machinery was established in 1991, and has since grown to develop automotive brake and machine equipment.
1997

Changed the name to Cheongwoo ENG

1995

Developed the automated large shoe lining line

1994

Developed the automated shoe assembly line

1993

Developed the automated sheet lining line

1991

Established Cheongwoo Machinery