CEO's Greetings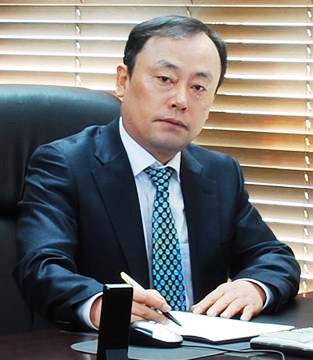 CEO of Sangsin ENG

We are the leading partner of automation manufacturing facilities in Korea's developing automotive parts industry.
Since its establishment in 1991, Sangsin ENG Co., Ltd., has been a leader in the automotive parts industry in Korea. Based on our accumulated technology and expertise as an industrial machinery manufacturer, we have established our status as a global machinery manufacturer.

Aiming to become an ultra-high-class enterprise in the 21st century, Sangsin ENG has enhanced its worldwide cooperative relations with advanced leading companies in overseas countries through technical cooperation, for example. We are striving to provide the world's best level of products and services in the overall business field of automotive brake processing and other facilities, as well as in environmental business and prior technology business.

In addition, we possess ISO 14001 environmental management system and ISO 9001 quality management system certifications, based on our environmentally friendly manufacturing processes and quality assurance system.

Sangsin ENG Co., Ltd. will continue to focus on maximizing its technical developments, expanding its business areas, developing differentiated production systems, as well as managing its prior technology business, in order to secure global competitiveness. Furthermore, we will establish our status as a global leading company while continuously promoting technical cooperation with leading overseas companies.